Founder Silent as Chinese Crypto Project Aelf Dissolves Many of its Wechat Community Groups in China
Many Chinese internet citizens today reported that a project named aelf is downsizing and laying off a large scale of its employees, subsequently dissolving its Chinese community Wechat groups. The related screenshot below shows that the original aelf community members were removed from all relevant communities.
Aelf announced on Twitter also that the aelf China's operations team has disbanded and will focus on the developer community.
The aelf token was issued in 2017 on December 22nd, thus far the current market price ($0.0782) has fallen by nearly 90% from the issue price ($0.7512).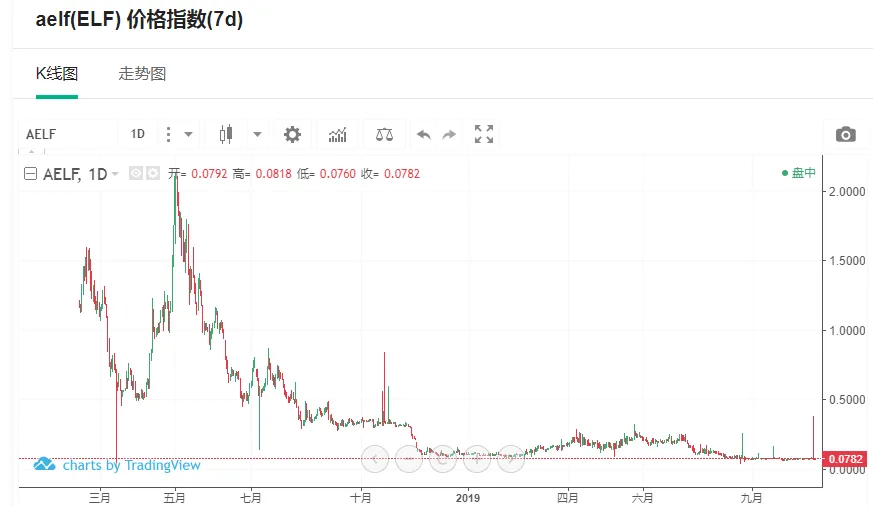 According to on chain data information, on October 20th, the address of the aelf project had a token of 10 million tokens transferred into Binance. According to resources, this is suspected to be founder of aelf Ma Yibo's attempt to exit his position from the market. According to the market price, he would've cashed in 5.6 million yuan.
As of now, aelf founder Ma Yibo have not share a public response, and his official Weibo has not been updated more than two months ago (July 31).

Despite aelf's official response, many internet citizens continue to doubt the team. Many netizens regard the "dissolution" of the team as a precursor to the project team dissolving and running away, saying that aelf could not bear the winter market.
2 days ago, the aelf team also responded to the rumors of the core team of dissolving, claiming that its operations is still stable and emphasizing that it's focusing on its developer community.
According to public information, the aelf project was pitched as a decentralized cloud computing blockchain network designed to create a B2B blockchain open OS system. Early investors in the project include FBG Capital, BlockTower, alphabit fund, node capital, cryptocurrency investment company BlockTower and Deding Innovation Fund.