White Whale Protocol – Keep the Peg. Be the Whale.
Crypto verse provides its users a plethora of options to make money, one of which is arbitrage. A mainstay of traditional financial markets, arbitrage essentially involves taking advantage of price discrepancies i.e, buying a security from one exchange where price is low and immediately selling it on a different exchange for a higher price. The trigger for arbitrage is price disrepancies, and the crypto market with its inherent and extraordinary volatility provides far more arbitrage opportunities compared to traditional markets.
However, carrying out arbitrage requires huge capital and in-depth knowledge of the market. These days individuals with deep pockets and institutions deploy highly sophisticated algorithms to discover and exploit arbitrage opportunities.
Factors contributing to price discrepancies in the crypto verse include information lag, liquidity, average estimate pricing, inefficiencies in trading across different exchanges and across multiple geographical locations.
DeFi or decentralized finance with TVL over 200 billion USD provides users with access to an open monetary ecosystem, the digital assets that form part of its offering greatly empower users. The change brought about by the emergence of DeFi protocols and dApps is a massive shift from the status quo and is just the beginning of something truly revolutionary. DeFi represents a world of democratized finance, one which is free from centralized authorities and geographical restrictions. However, one cannot negate the growing clout of whales that snap and swallow opportunities from small fish, like us. Their activities can swing prices and dictate market trends.
Why I mentioned the core vision of DeFi, Whale activity, and how it is related to crypto arbitrage will become clear to you in the following section of the article.
In the crypto verse, deep-pocketed whales with their bot infrastructure discover and exploit lucrative arbitrage opportunities that are rarely available to the average investor. The minuscule price difference identified is so short-lived that it disappears almost as fast as it appears.
---
ENTER White Whale
To combat whales' attempt of monopolizing gains when it comes to arbitrage trading and to fortify the UST peg, White Wale was introduced. An arbitrage platform designed by individuals united in their goal to contribute to the growth and security of the Terra Ecosystem. "Our mission is to empower the Terra community to fortify the UST peg."
Unarguably, the idea of keeping the UST peg whilst profiting from deviations in the peg is a wonderful and riskless opportunity for the community members. Let's delve deeper into the protocol.

White Whale Protocol- Keep the Peg. Be the Whale.
"Sure, we may become whales, but that is not the goal. The goal is to empower the entire Luna community to become a whale, a White Whale, that secures and protects the Terra Ecosystem."
The spirit of collaboration and humility in the aforementioned statement corroborates the team members' belief in the Terra ecosystem and their goal of strengthening it.
Offering community members a chance to participate in L1 arbitrage provides solutions to two problems
Problem 1: Whales get all the action when it comes to arbitrage trading

Solution 1: It democratizes arbitrage for everyone

Problem 2: The inability of a stablecoin to hold its peg can result in the failure of the ecosystem built around it

Solution 2: It helps keep the UST peg tight
Undoubtedly, contributing to the enforcement of the UST peg is the main idea as it ensures stability on Terra. Additionally, White Whale ensures arbitrage opportunities that are integral to Terra's stability mechanism are available to the average investor sans deep pockets and bot infrastructure.
Benefits
White Whale protocol comes across as versatile and proactive, however, only time will tell if it will be able to succeed in delivering on its claims. Following is a list of features and benefits associated with its use
Immediate Profitability

The team at White Whale claims it's a profitable proposition from the moment the platform goes live.

Simple User Experience

The interface is designed to make participation as easy and simple as possible. All complex operations are handled backend.

Delta Neutral Profits

Profits aren't determined by the state of the market but by arbitrage opportunities that exist in both rising and falling markets. Moreover, when no opportunities are available, users earn Anchor yields.

No Impermanent Loss

The Arb Vaults on White Whale claim to generate returns with no risk of impermanent loss.

Economic Utility

$WHALE the native token of White Whale acts as an over-arching utility token providing ecosystem stabilization features.

Demand Pool for UST

The Team believes White Whale will be able to increase the macro UST demand by accumulating large deposits of UST owing to the attractive returns being offered on the platform.

Secure the Terra Ecosystem

As mentioned previously the arbitrage platform is designed to contribute to the growth and security of the Terra Ecosystem and the team believes the UST Arb vault provides a barrier of protection for UST.
Architecture And Working
The UST Arb Vault, The Governance Vault, and The War Chest are three main components of the platform. All of these leverage Terra's stable yield-bearing protocol Anchor to optimize capital efficiency, and utilize WHALE tokens in some or the other form to dampen volatility across the platform.
Arb Vaults
Arb Vaults form the main feature of the platform and the UST Arb Vault is the flagship vault. Each vault will accept and hold a single type of Terra asset as they're designed to be single asset vaults.
$UST Arb VaultA user-friendly navigation structure will enable investors to pool their UST in White Whale's arbitration vault through the frontend. When the bot detects an opportunity, funds will be deployed to multiple arbitrage opportunities.
Profit shall be made when UST falls below its dollar peg and the bot jumps to burn UST for LUNA in order to sell it to the market.
Conversely, if UST rises above the dollar peg, the bot shall burn LUNA and mint UST to make a profit.
In the absence of arbitrage opportunities, White Whale shall transfer funds from the Vault to Anchor's high-yield interest savings account and when a lucrative opportunity presents itself, funds shall be withdrawn automatically and deployed to take advantage of the deviation in price. Moreover, the aUST from Anchor will be used to generate additional yield (Delta-Neutral yield farming of MIR and stablecoin yield farming using MIM token are under consideration).
The Arb Vaults present countless opportunities that include but aren't restricted to the addition of new arbitrage vaults to the platform, arbing UST over multiple DEX's (i.e., Astroport/Terraswap/Loop) as well as automated liquidations on protocols such as Mirror, Mars, and Anchor. Founders in an interview mentioned "To provide some examples, proposals could be introduced to create new vaults for arbing each of Terra's 19 other stablecoins back to their respective pegs, bLUNA back to LUNA, LUNA off-chain between centralized exchanges, or perhaps more interesting, mAssets back to their underlying stock or collateral. As every asset under the sun will eventually be Mirrored, the potential for expansion is quite extensive." All additions are subject to governance proposals and community approvals.
War Chest
Another important component of the platform is the War Chest. An ecosystem treasury governed and controlled by the community, the War Chest will eventually become White Whale's primary feature utilizing arbitrage and other automated trading strategies to perform stabilization functionalities. It's designed to hold multiple digital assets which shall eventually extend beyond Terra's native assets.
The War Chest shall accumulate treasury assets in several ways
The initial deposit will be derived from the WHALE Token Pre-Sale
Platform fees (an ongoing withdrawal fee of 0.1% from each single asset arb vault on the platform)
Leveraging the Olympus DAO model of swapping bonds(discounted $WHALE + vesting) for select assets to bootstrap new single-asset vaults and for its own liquidity pool.
The Adoption of Protocol Owned Liquidity
White Whale is of the view that owning liquidity is a more sustainable approach for a protocol as opposed to relying on users' funds which could result in liquidity eventually fading away as rewards run out.
Protocol Owned Liquidity will enable White Whale to address the aforementioned issue as well as own a War Chest with a diverse basket of assets. Community-led arbitrage will help White Whale achieve its vision of stabilizing the ecosystem with assets owned by White Whale and controlled by the community members.
Community Fund
The third and last component is the Community Fund designed to be used at the discretion of the community for enhancement and development of the protocol. The protocol defines it as "a community-controlled smart contract in which an allocation of WHALE tokens are initially deposited into at the TGE and may be deployed at the communities' will."
If you want to read about these three components in greater detail, I recommend the litepaper.
---
Capital Flows
The WHALE Token
Designed as an integral and indispensable component, $WHALE is a transferable representation of attributed governance and utility functions on the protocol. Essentially, it is the platform's utility and governance token and the only token that provides access to multiple arbitrage and other yield bearing opportunities across the ecosystem from one vault.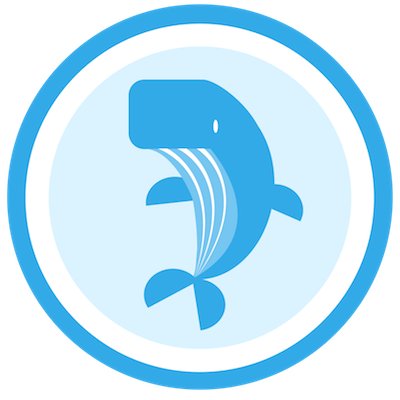 Participation across the White Whale Ecosystem will be fairly compensated with WHALE tokens. In the absence of rewards, users will have no incentive to participate, leading the team to create a mutually beneficial participation system powered by the WHALE token.
"The tokenomics are designed such that incentive WHALE tokens will be awarded to active users based on their actual usage, activity and contribution on White Whale platform and/or proportionate to the frequency and volume of transactions, whereas non-active holders of WHALE tokens will not receive incentivized WHALE tokens."
Governance
White Whale aims to be a pioneer in the rapidly evolving area of decentralized community led governance. The team believes the protocol's governance structure will reflect its desire to redistribute power from the hands of a few to the entire community.
"Our goal is to fully transition the protocol over to community-led governance as quickly as possible yet still in a practical and systemic manner. The Guardian Whales DAO (the governing body) will have its own legal Charter, which will be crafted with the help of our legal counsel. Our goal is to build a legitimate, fully decentralized DAO that will completely manage the capital, operations, development, and direction of White Whale."
The V1 launch will be followed by an airdrop (at an undisclosed time) of a collection of NFT's referred to as The Guardian Whales designed by White Whale's in-house team. This airdrop will be targeted at the most active and engaged participants of the ecosystem.
Creation and voting on onchain governance proposals to determine future features, parameters, changes, upgrades etc. will be available to users staking WHALE tokes to the War Chest. The voting will be proportional to the number of WHALE tokens staked.
Tokenomics
Total MAX Supply: 1,000,000,000
I was able to retrieve the following information from an interview given by Sebastian CEO, White Whale. The interview is linked here in case you're interested.
With reference to fair distribution during Pre-Sale: "It is very difficult to get a launch right these days and it is much easier to criticize them as an onlooker. However, we are going to try our best to execute a fair and effective launch for the community. Our goal with our launch sequence is to get $WHALE tokens into the hands of as many loyal community members as possible at reasonable levels."
Roadmap
"Ultimately, our goal is to stabilize the entire Terra ecosystem through community arbitrage, and then cross-chain arbitrage will be added to the platform to take advantage of the many arb opportunities that will open up through wormhole and the IBC. As far as future development options go for community-led arbitrage, we are looking into a blue ocean of opportunity."
Conclusion
White Whale protocol has discovered the perfect mechanism to work toward its mission of serving the Terra ecosystem – Providing L1 arbitrage opportunities to community members. It has essentially paved the way for the average user to have access to the same kind of high yield and attractive opportunities that high-net worth users AKA Whales currently have access to.
Given the risk and potential return, White Whale's offering is a true DeFi deliverable that signifies the importance of democratizing finance.
To further integrate cutting-edge opportunities and products into the ecosystem, the team is working on the development of various plans including cross-chain arbitrage, staking, NFTs, and more.
The fact that White Whale is a community-focused protocol aimed at becoming community-driven eventually, corroborates its long term vision of supporting Terra and empowering the average user.
White Whale Announces Details of Pylon Launch- read it here.
---
Socials
Substack, Loop, Torum, Odysee, Twitter, Youtube, Read.cash, Publish0x, Presearch, Medium, Noisecash